TAL-Reverb-4 version 2.0.0 released 17.03.2019
TAL-Reverb-4 released:
More options.
Preset management added.
Improved sound.
Free for every one!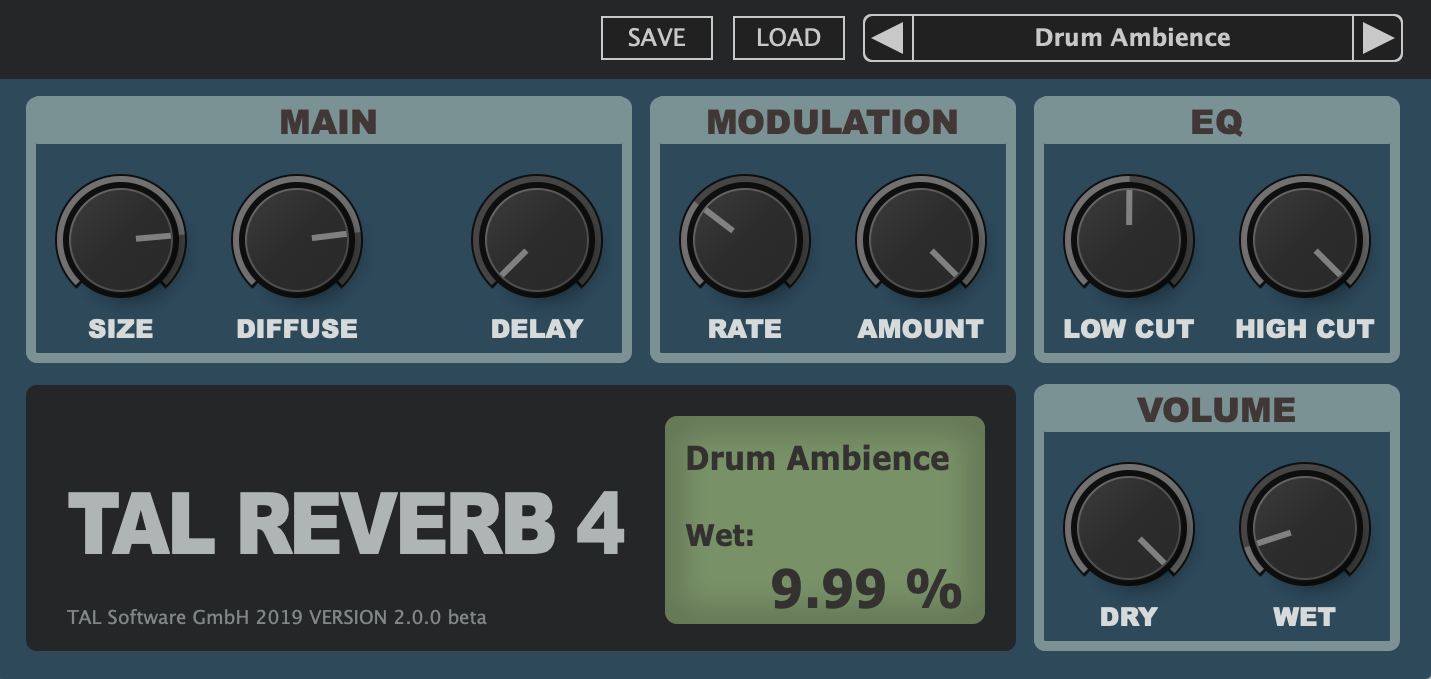 Empty Vessel: TAL Sampler all packs - 15% discount 28.11.2018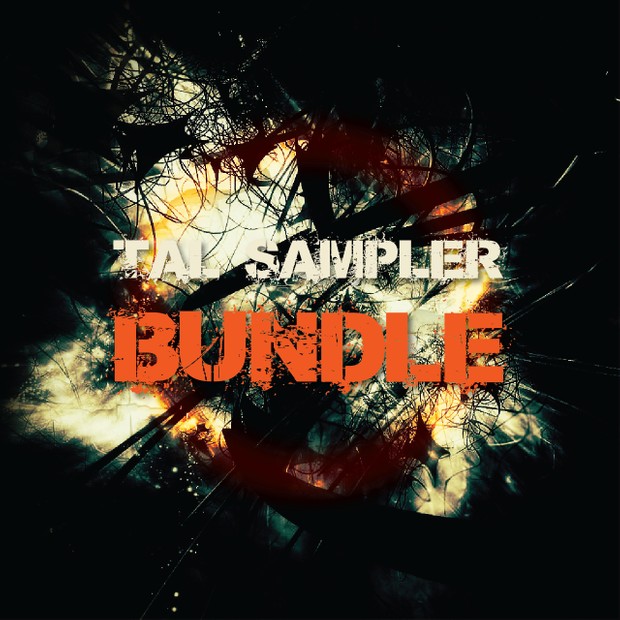 All commercial products updated 28.11.2018
Fixes the host automation issue introduced with the previous version. Also a touch screen issue should be fixed now:
Hemisphere [I] for TAL Sampler 10.10.2018
~640 Mb of raw samples from sources as diverse as dictaphone recordings, field recordings, Reaktor experiments, Endorphin.es Shuttle eurorack system, Elektron Machinedrum, re-synthesised images, Mathias' puppy chewing a bone and much more. Processed with a range of software tools, dictaphone, worn out cassette tape, reel to reel, hardware samplers (ASR10, Mirage, Machinedrum), analog filters+distortion, re-amping etc.
Empty Vessel Product Page
SamP-330 by GPR Music Project 04.10.2018
A library for TAL-Sampler dedicated to the great Roland VP-330 string machine.
SamP-330 Product Page
Blue light sensations sound pack for TAL-Sampler by GPR Music Project 27.08.2018
Entropy sound pack for TAL Sampler by Empty Vessel 18.06.2018
New updates available 29.05.2018
You will find more information on the product pages:
TAL-Mod 1.1.0 released 01.05.2018
Synth Motions Vol.1 for TAL Sampler 25.04.2018
Icarus for TAL Sampler 19.02.2018
Single patch demos of Icarus for TAL Sampler. 48 patches of wibbly, noisy, wavetably, glitchy goodness but also at times warm and friendly, like a kitten, but one that might freak out and bite you at any second. Buy here: sellfy.com/p/AVvl/
All plug-ins updated 26.01.2018
The latest updates restore backward compatibility for OSX 10.7, 10.8 and 10.9.
Imperfectionist - for TAL Sampler 21.08.2017
360Mb of fresh, original samples sourced from field recordings, vintage analog, modern digital - processed, re-synthesised and generally painstakingly mangled and mashed then left in a dusty attic for 6 months.
TAL-Vocoder updated 12.06.2017
TAL-Vocoder
updated to version 1.3.1. Now supports side-chain audio input for the modulator and pitch-wheel support for +- 2 semitones.
TAL-Dub-X released! 20.03.2017
TAL-Dub-X version 1.0.1 released! TAL-Dub-X is a remake of our popular original freeware TAL-Dub plug-in with a lot of additional features and AAX, OSX 64bit support. TAL-Dub-X is no emulation of a specific hardware delay effect and it has its own special sound. Don't expect one of the very clean digital delays. An important part of the delay is a special saturation stage and a high quality low pass filter with resonance setting. This makes the delay suitable for endless delay effects. It's possible to use MIDI automation to control the parameters.
Drive knob controls saturation.
High quality resonance filter..
High pass filter..
Delay time up to 2 seconds.
Host tempo sync.
TAP button.
Feedback and POST filter routing.
PING PONG mode.
Stereo triangle LFO modulation for delay time and resonance filter.
MIDI LEARN for easy automation.
Useful presets included.
Accurate meter.
Green light sensations - Sample Library 20.02.2017
Dystopia Sound-Pack for TAL-Sampler 23.12.2016
TAL-Sampler update v1.8.5 13.12.2016
TAL-Sampler version 1.8.5 released:
New filter modes added (HP, BP, Notch, All Pass) (v 1.8.5).